Purchase Orders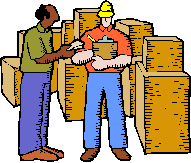 Features
The Purchasing Solution provides management and operations daily insight to all aspects of this activity!
Using the Purchasing default, the amount of data entered by the Purchasing Agent is reduced.
This solution has been designed for ease of use by Purchasing Agents, buyers, and expeditors. In addition, management is provided with tools necessary to monitor daily business operations.
Management reporting is available from the original creation of the purchase order. By using the budgeting features of the system, company commitments are quantified early in the business cycle.
If desired, purchasing commitments can be interfaced into the CSS General Ledger solution for a more complete reporting of proposed "liabilities".
The solution supports multiple off-site purchasing departments. The daily activities are then typically emailed to the main office on a daily basis.
Highlights
Detail tracking of purchasing costs includes Inventory, Equipment Mine, Department, Accounts, etc.
If a replaced part is still under warranty, the Purchasing Agent is immediately alerted.
By providing a built-in audit trail of purchasing activities, internal control is increased and accountability concerns are diminished.
The need for additional record keeping for Capital Projects is eliminated.
Allows tracking of Equipment Costs down to the component level.
Supports importing of Purchase Orders generated when ordering directly from CAT via their website or when the Purchasing Agent is at a remote location.
Provides complete history of Vendor purchases for auditing or price negotiations.
Requisitions can be incorporated into the purchasing system. When the order request is placed, an automatic "alert" is sent to the requisition.