Mine Permitting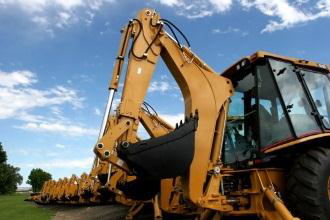 Features
This Solution provides tracking of permit information from inception. All stages are tracked to ensure compliance with federal and state agencies.
Additional information is tracked consisting of permit specifics, including acreages, ID numbers, amounts, etc.
The solution also stores detailed bond information, including acreage, amounts, and modification, public notice and commitment dates.
Specific information is compiled such as including Public Lands data, NPDES, OSM, MSHA, ACE, Regulating Agents, and more.
Features a Department of Environmental Protection (DEP) module that holds information pertaining to IBRs, Bonds, ADCs, Amendments, modifications, Article III, etc.
A complete repository is available. All documents connected to a given permit can be scanned and crossreferenced.
The originals can then be filed. This feature ensures all information is available for quick access.
The solution has the capability to track ground water analysis. A complete history is available to analyze trends.
Highlights
A repository is connected to each permit which includes scans of all documents
The bond function is linked directly to a permit with all the specific information
The status of all elements of a given permit is readily available
Analysis of water quality is available in historical form
Reclamation bonding and associated recovery amounts are tracked
Information for all regulating entities per permit is tracked