Production System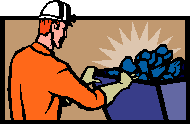 Features
Production Solution offers three main concentrations: (1) Surface Mining, (2) Underground Mining and (3) Long wall Mining.
Because the equipment used and methods employed differ for each location, the module is tailored to develop the desired solution.
Information can be entered and tracked for loaders, High wall, Excavator, Dozers, Shovels, Drills, Augers and others as required.
Man-hour information can be imported directly from the CSS Payroll / Labor Distribution solution.
Various charts and graphs are included for presentations.
Highlights
Includes Surface, Long wall and Underground components
Payroll information can be imported.
Workday schedules can be setup by month and year.
Information can be shared with the Equipment Maintenance solution.
Equipment is cauterized for ease of production tracking.
Down time can be tracked by equipment type.
Pie charts and other graphs are available.
The solution will be tailored to fit your requirements.