Job Costing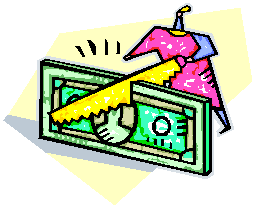 Features
This Solution provides detail analysis of direct labor, expenses and overheads on any type of "Job" you need to track.
The overhead structure is very user-definable. Various types and levels of overheads can be established using any basis desired.
Information is obtained via integration with other CSS solutions, which eliminates duplication of effort and ensuring accuracy.
The basic structure is divided into four main areas: direct Payroll, direct Costs, overhead, and Billing.
Each job or project can be subdivided into Phases. Each Job or Phase has its own start and completion dates, including the detailed information.
The solution uses the "Cost Center" concept of accounting. Single or multiple ledger accounts can be assigned to a specific cost center. This greatly simplifies the reporting aspect of the system.
Highlights
The direct costs can be captured for any given job or capital project
Direct labor distribution is a byproduct of the payroll system
Direct expenses normally are coded as part of a purchase order or payable
Overheads are extremely versatile
An automatic billing option can be employed
Billing information can be transferred to the optional Accounts Receivable solution
Any project / job can be subdivided into an unlimited number of phases
Cost centers can be established using any combination of ledger accounts
Fixed and custom overhead structures provide complete flexibility
Any additional cost outside the CSS solutions can be manually entered